Hakose Urushi Makie Serie
The Art of Urushi Lacquer
Japanese lacquer, also called urushi lacquer, is a highly prized material that has been used in many facets of Japanese culture for over 7000 years. The lacquer comes from the sap of the Urushi tree that grows is China, Japan or Korea. In its raw form, the liquid is highly poisonous to the touch, therefore the tree must be handled very carefully. The harvesting of the resin can only be done in very small quantities.
Minase aims at celebrating traditional crafts and techniques from Japan and partners with famous urushi master Junichi Hakose for this edition. Together, they developed a serie of 4 Urushi makie watches around the theme of Japanese nature.
Hakose's urushi makie dials are fitted in the Seven Windows model. The case of the watch is available in stainless steel or in 18K rose or yellow gold. Movements are of Swiss origin, based upon ETA2892 ébauches, specially customized for Minase in Switzerland. Each timepiece comes with its own Certificate of Authenticity and packed in a hand-made wooden box, wrapped in Minase furoshiki.
Hakose's Urushi Dials – The Process
Hakose begins with drawing drafts. The overall balance, production methods and coloring will be chosen specifically in accord with the sketches. A first layer of Urushi laquer is applied and heated in order to prevent the dial from future decolorating and rusting. The procedure is repeated 2 to 3 times. Hakose will then start decorating the dial. Alternating between painting, spreading metal powder on a urushi lacquer base and placing flat flakes of gold (hirame gold). This process takes time as the paint or lacquer needs to dry after every step of the dial decoration.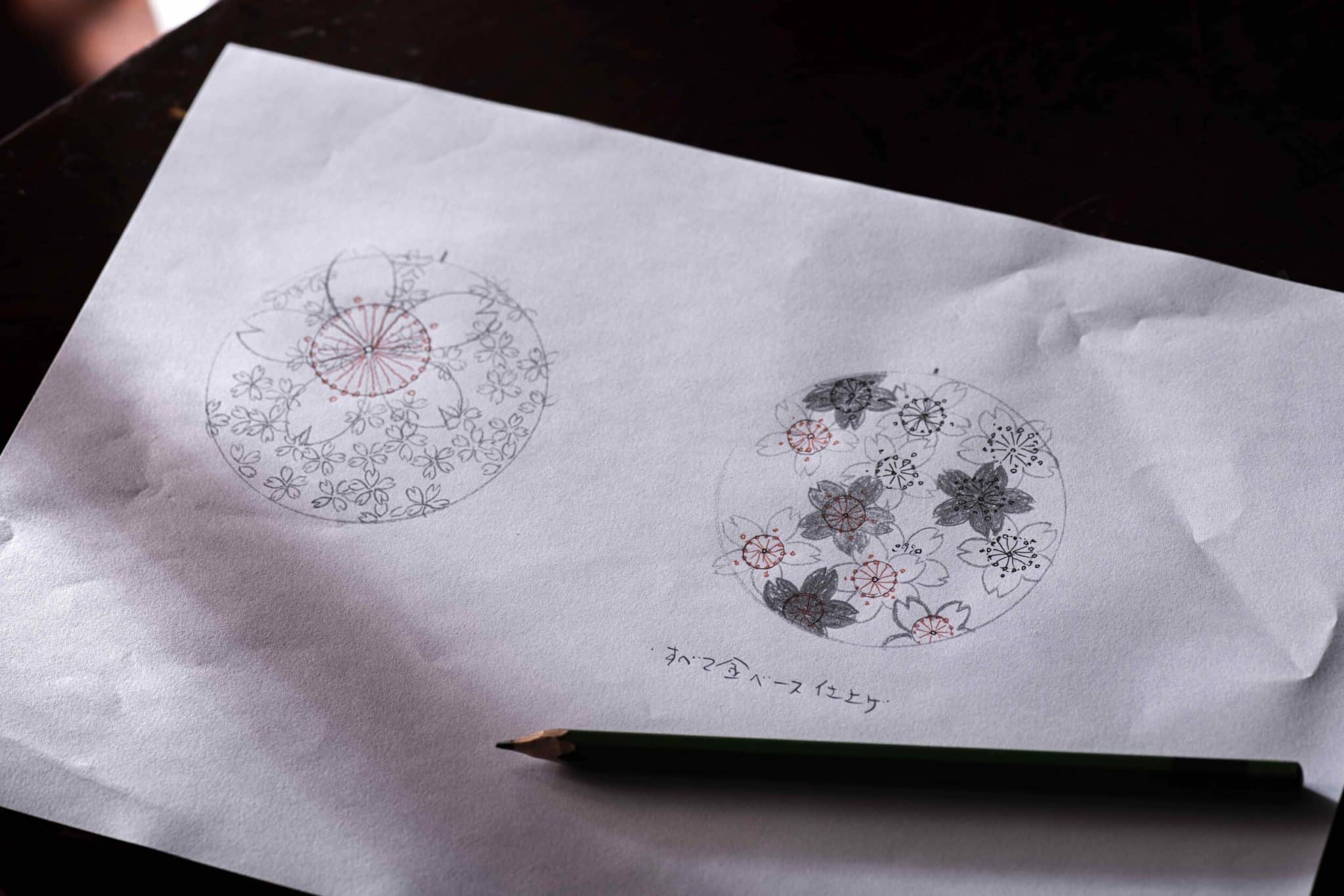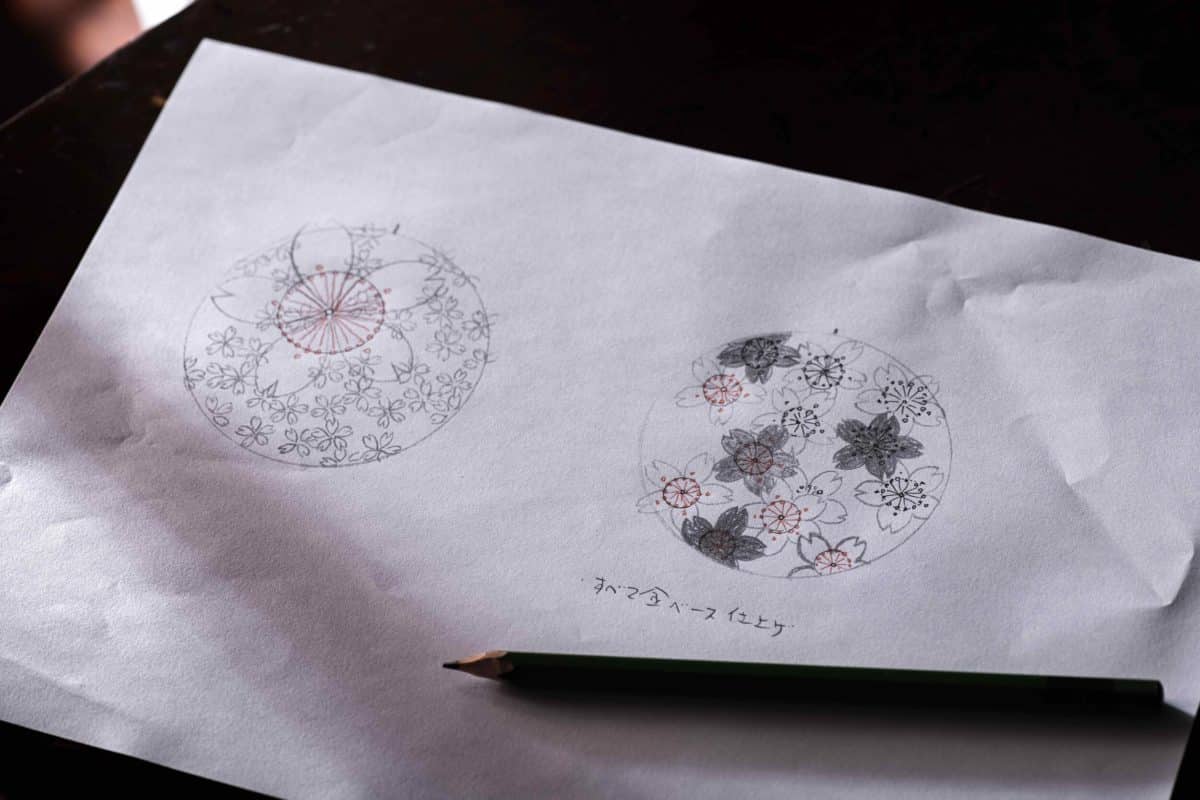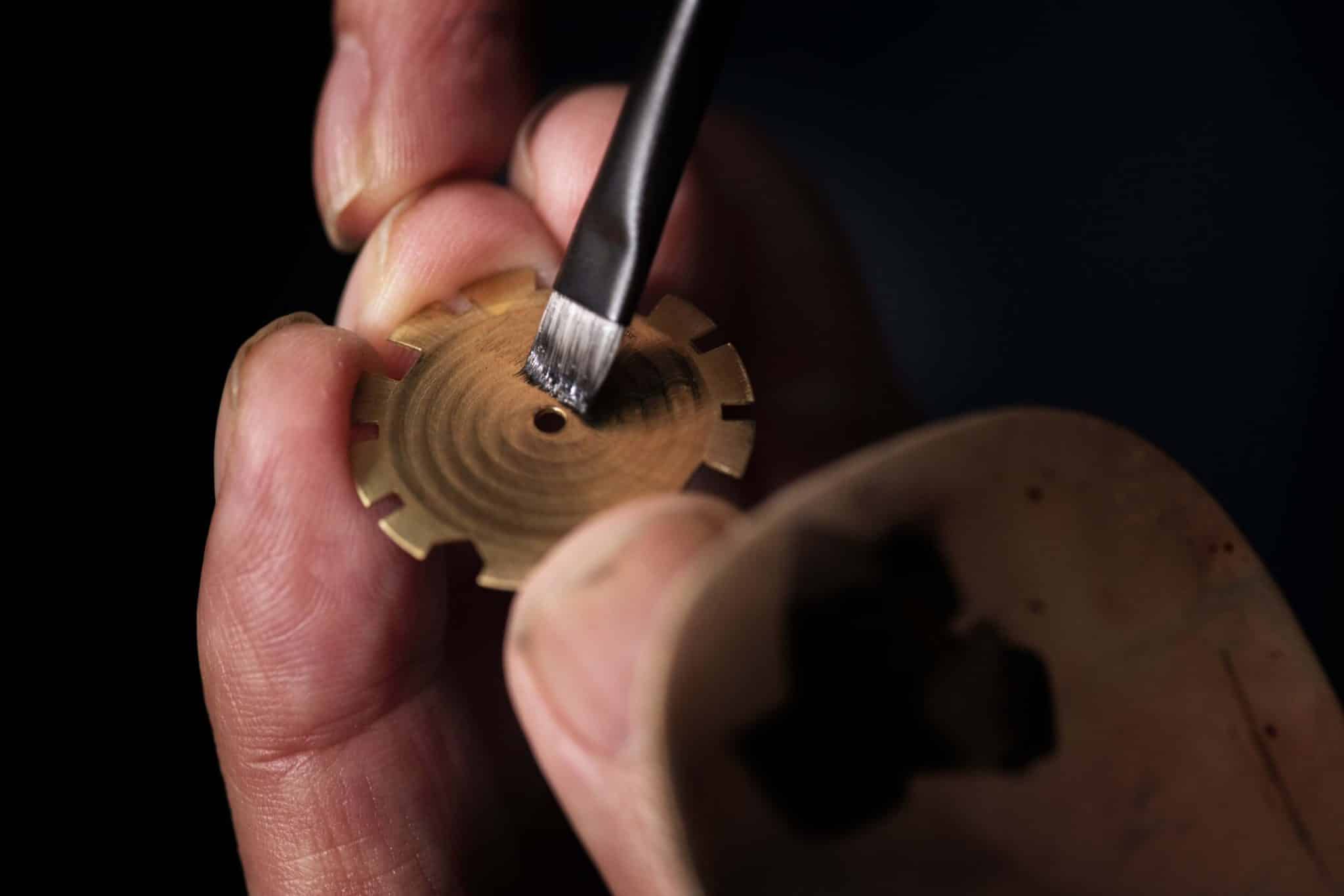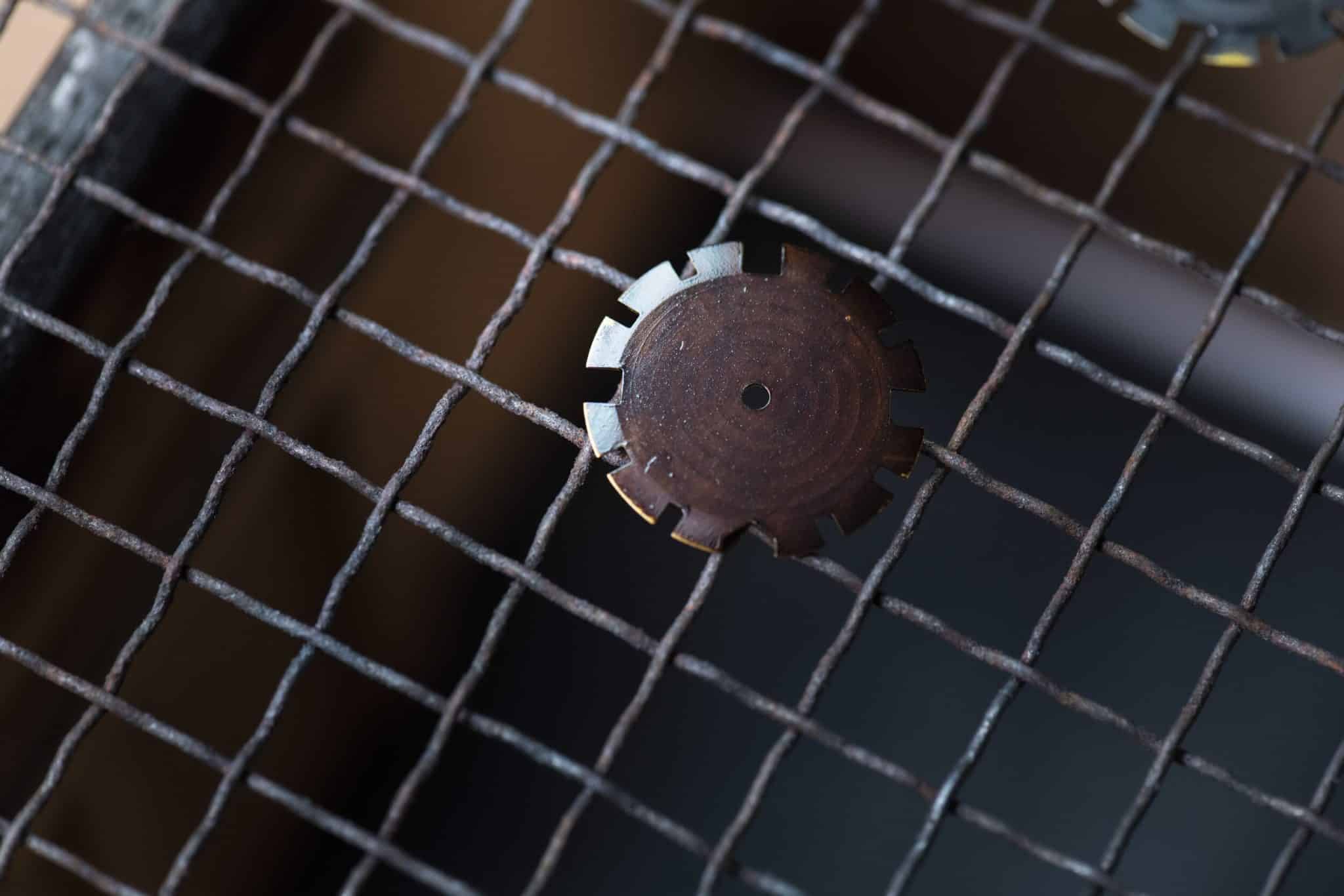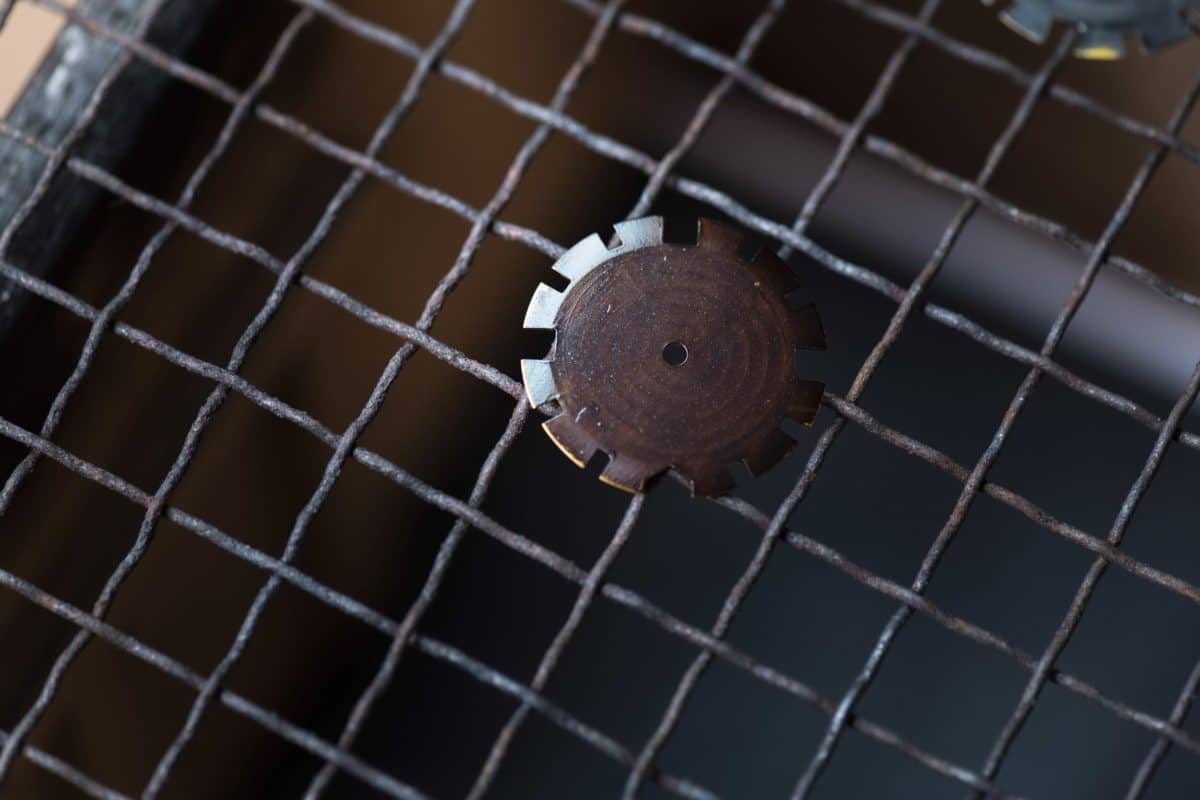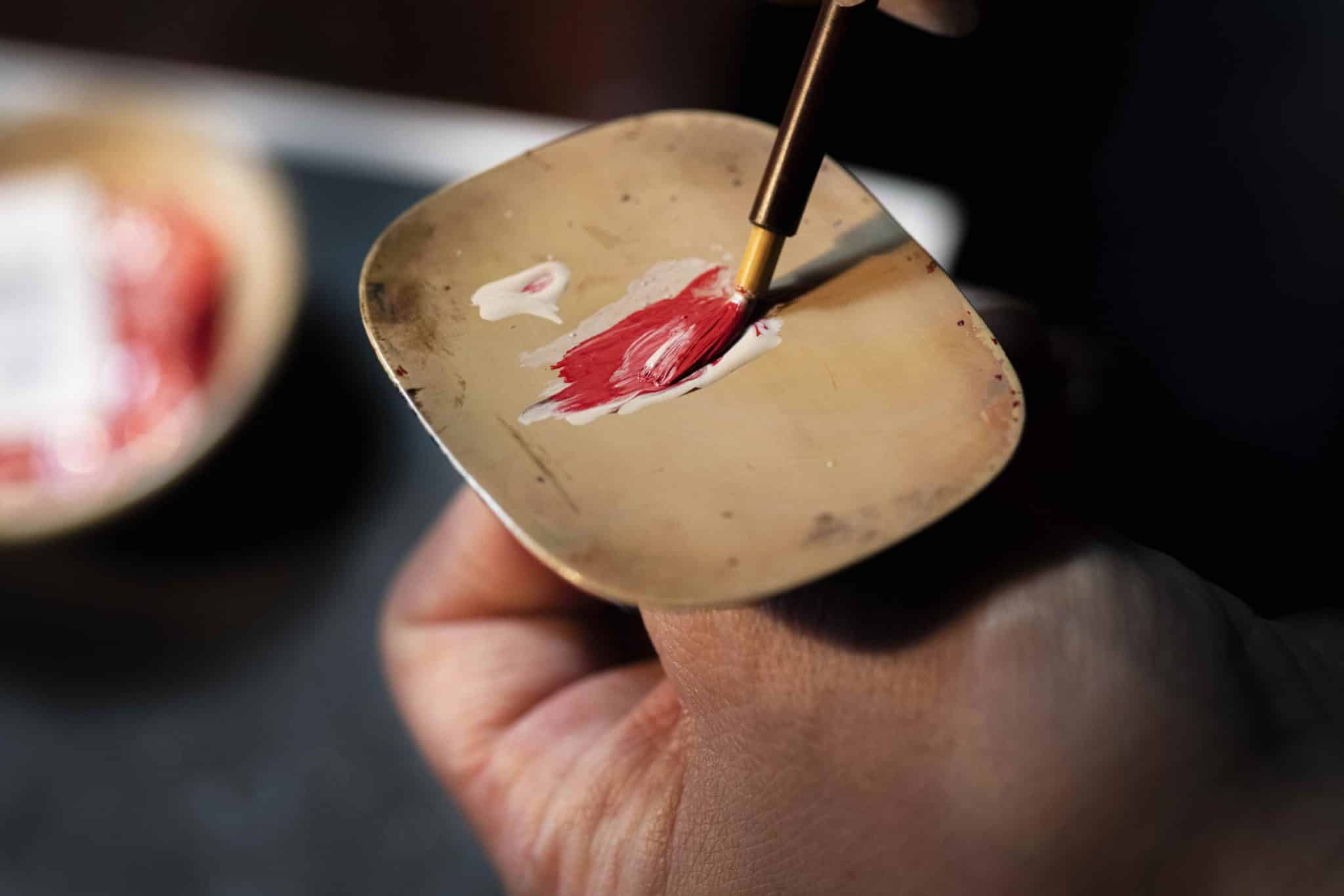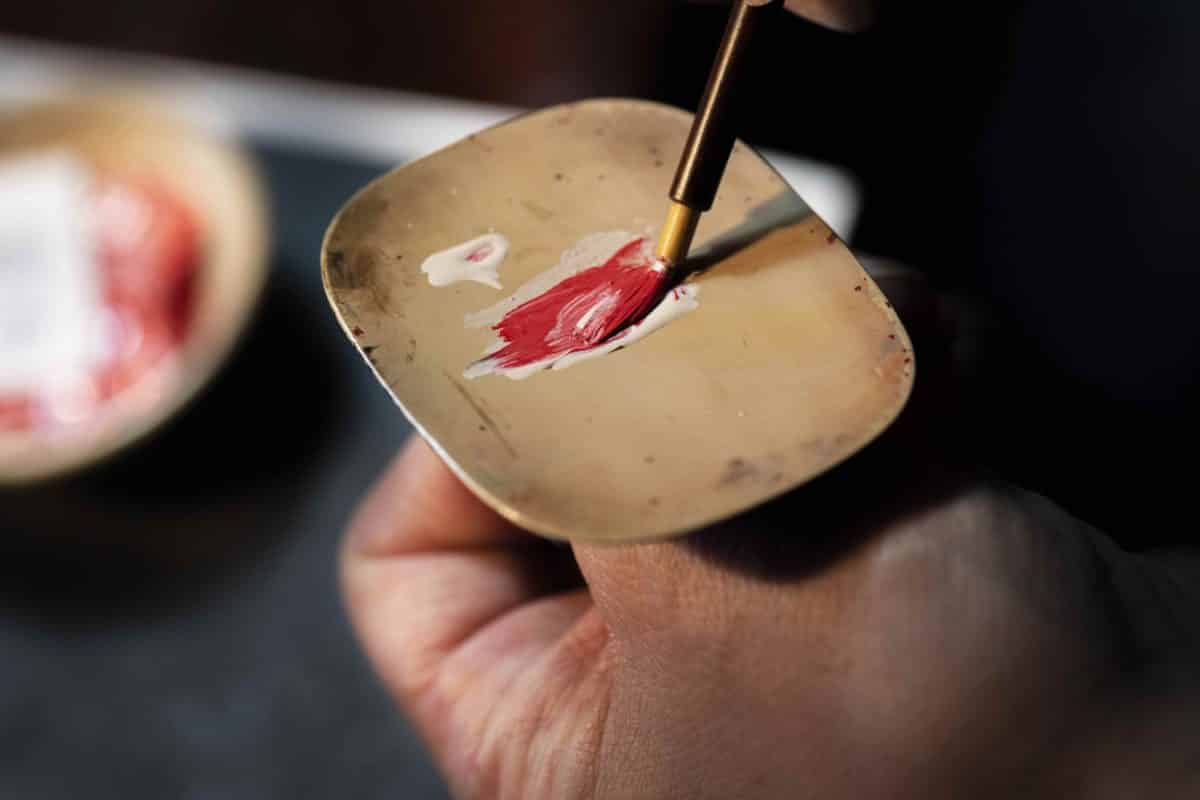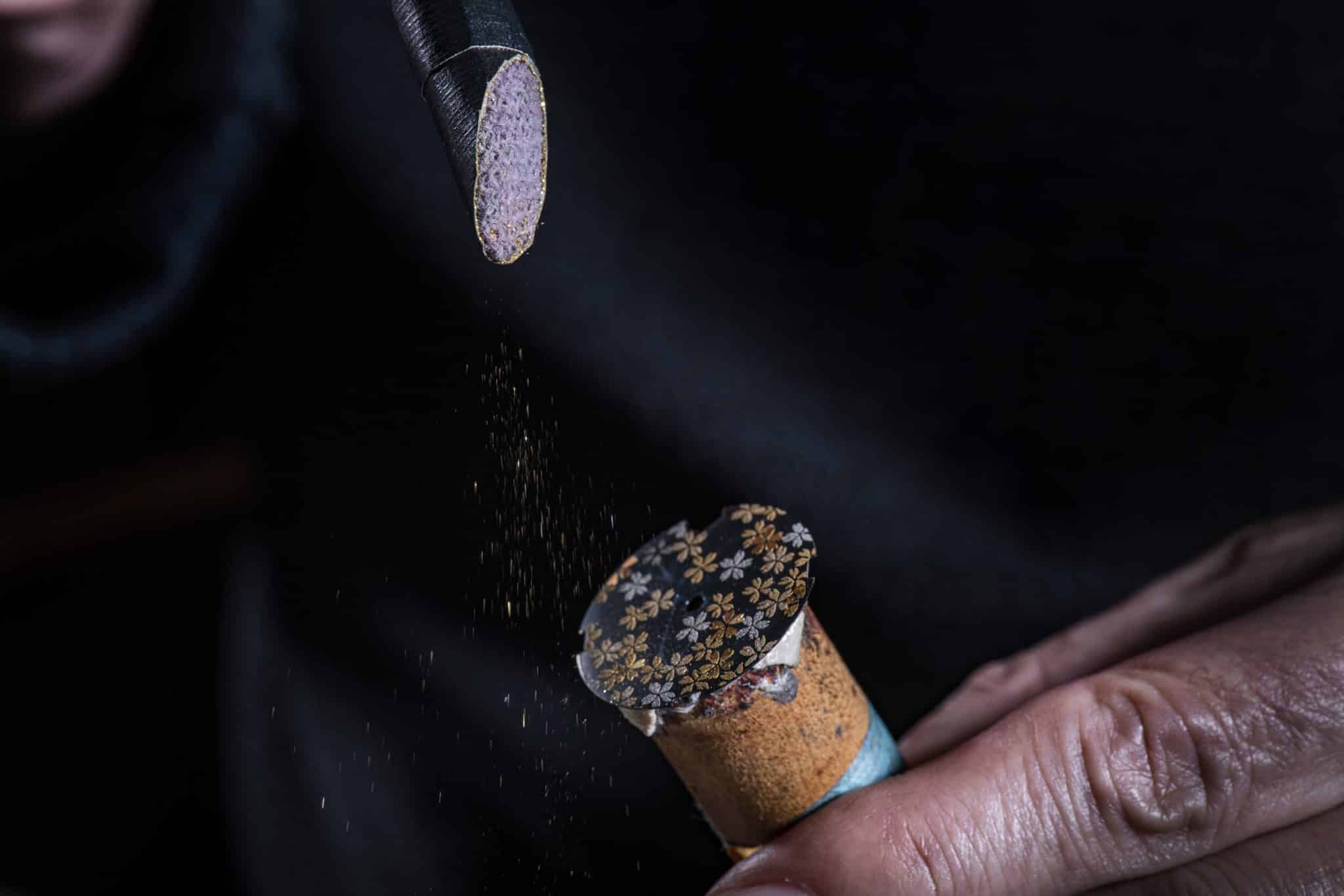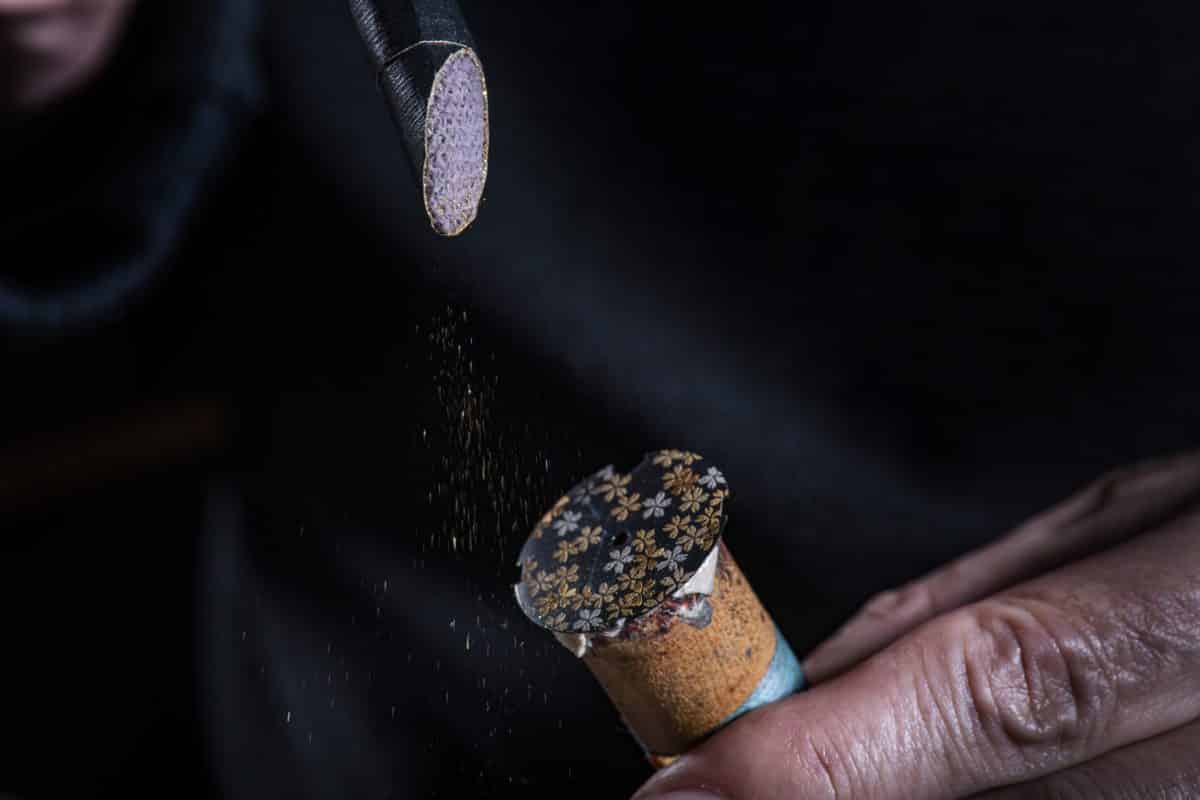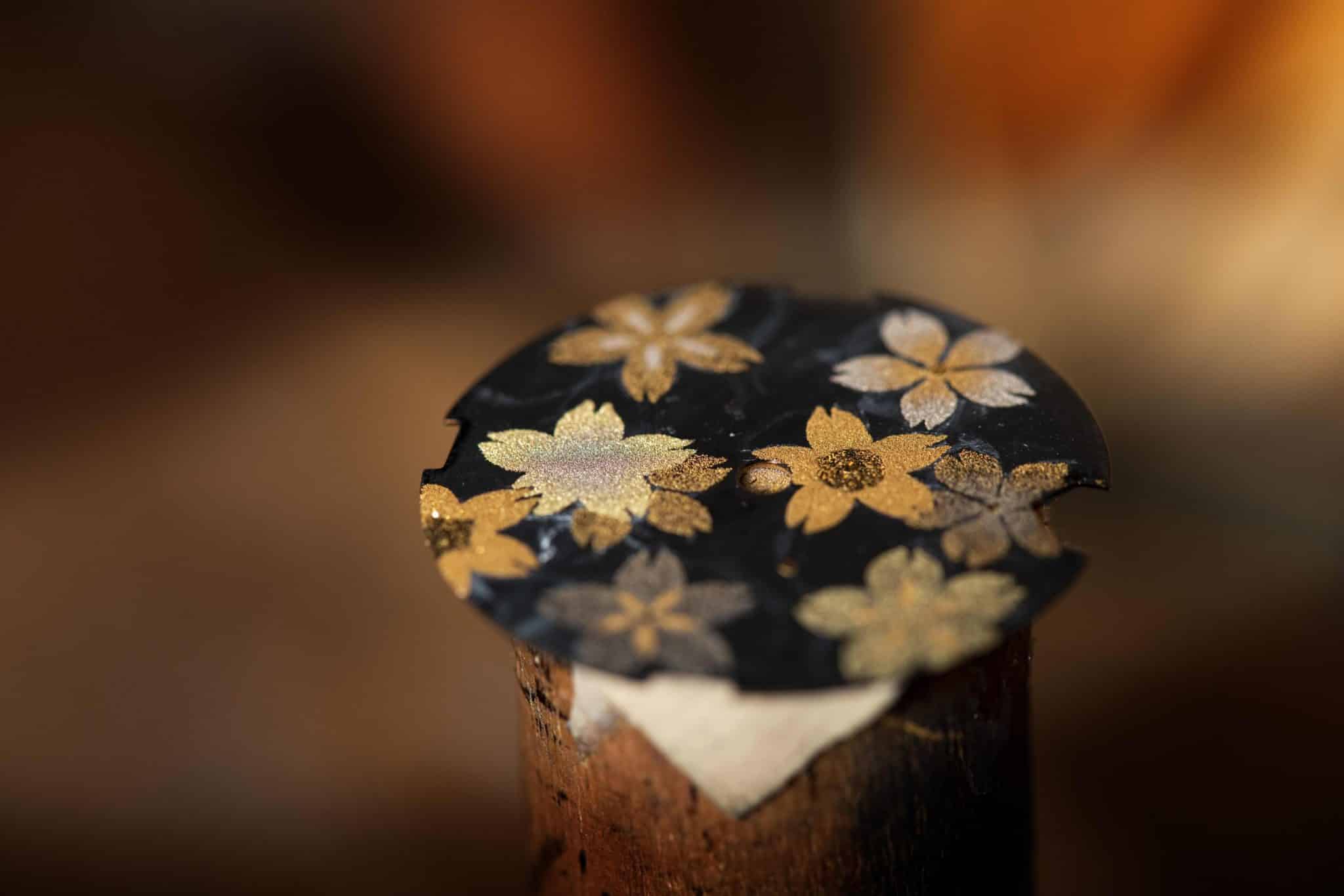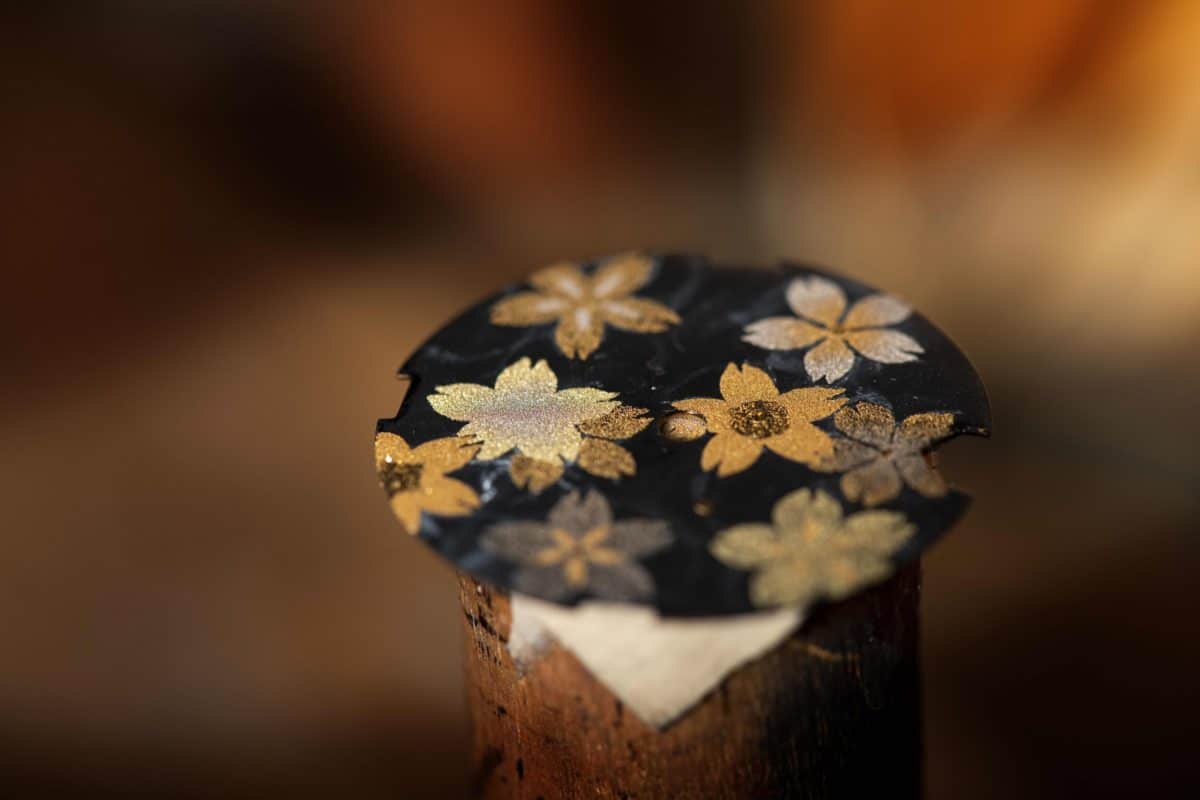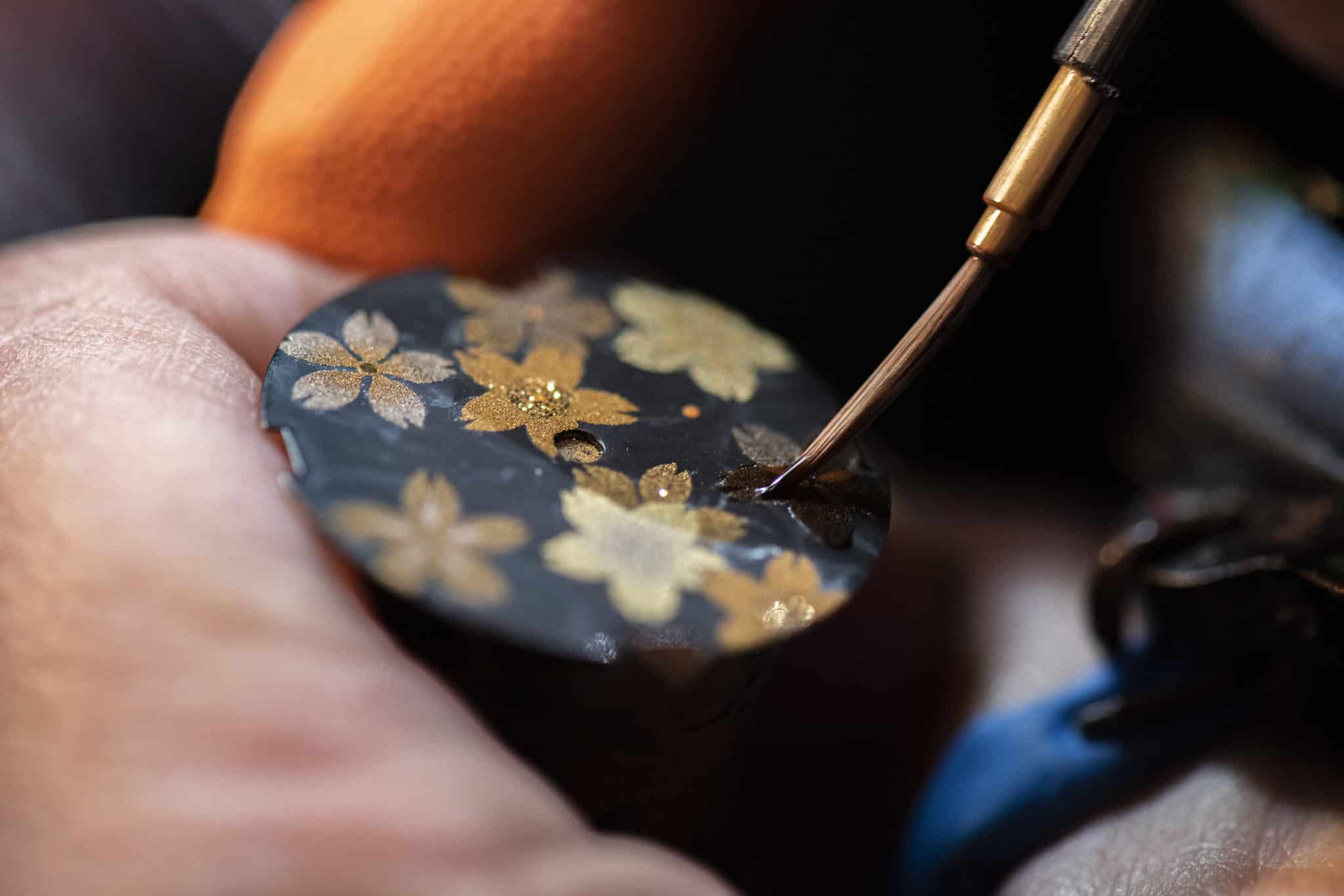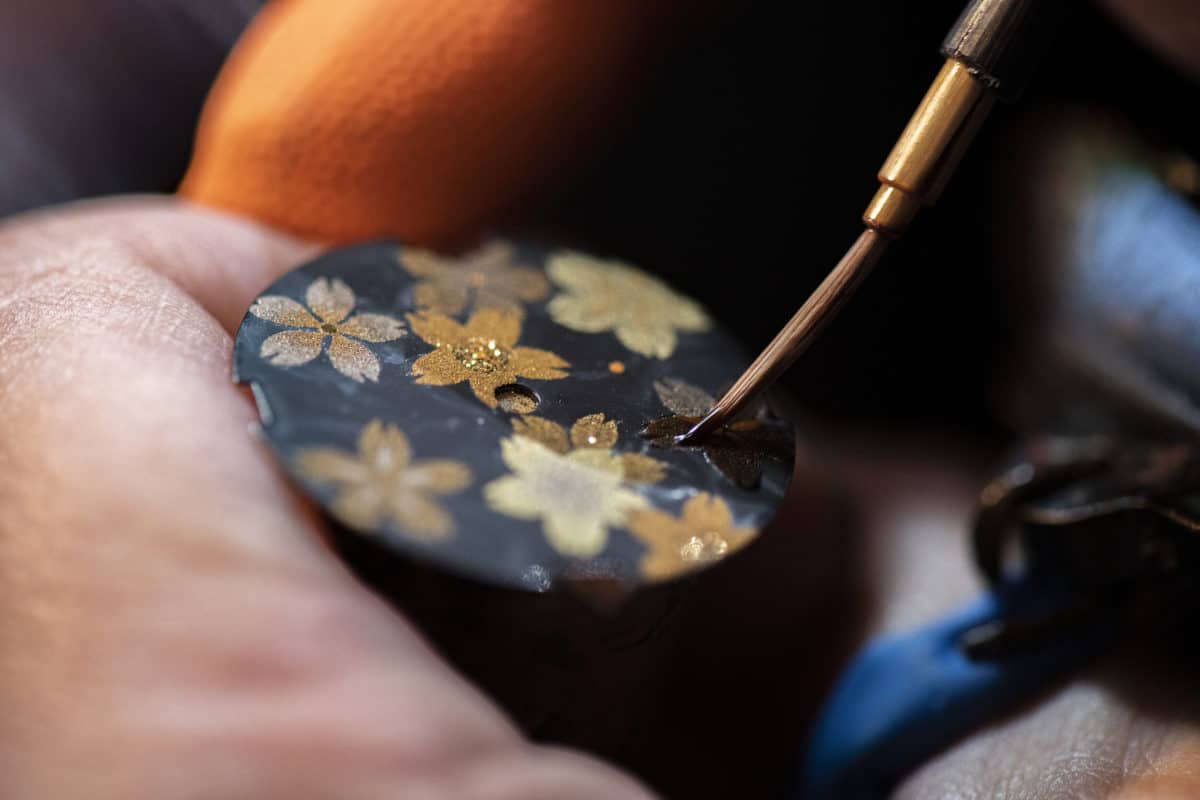 Makie Master Junichi Hakose
Born in 1955 in Wajima-city Ishikawa, Junichi Hakose graduated from school at the time when Wajima lacquerware industry was in a boom. The industry thus offered good employment in the city and this is how Hakose started a 4 years, in his own words "extremely tough with no time to sleep" apprentice. Hakose was a fast learner with a strong character of persistence and he learned all the processes of Wajima lacquerware. The difficulties of the formation pushed him to learn always more, because he thought that at least, he would go out of this difficult period with a good know-how. Today, he's one of the most internationally acclaimed Japanese lacquer artists, but his desire is to have his works used everyday by his clients. He runs his own workshop and takes several apprentices to pass on his knowledge. Minase is very proud to be able to collaborate with such a great artist who shares the brand's values.
Japan has four beautiful seasons; Cherry blossoms blooming in spring, flowing waters in summer, colored leaves in autumn and orchids blooming in winter. The beauty of each season was depicted through an Ichimatsu pattern, a famous design in Japan. Usually, Ichimatsu is composed of 2 different colored squares arranged alternately, like a checkerboard. Minase dared designing the squares in different sizes and filled them with modern patterns instead of plain colors. The ripples in the background were inspired by the abundance of water in Minase region.
Komon is a small form apposed side to side to create a pattern. It is very famous in Japan and used on kimonos, tableware or even, for Minase, on dials. For this watch, Hakose got his inspiration in the form of flowers, petals and leaves. The difficulty with this Komon dial was to not make it look monotonous or old-fashioned.  To avoid this, Minase decided to divide the dial into three parts. The size of each pattern is particularly small and it was a challenge to Hakose, the limit of drawing with a brush. The artist mixed pale and flashy colors to bring out the use of an ancient pattern on a modern watch. Pictured here on a stainless steel case.
Cherry blossoms are one of the most widely known symbols of Japan. Sakura flowers are part of the identity of Japan. On this design, Hakose wanted to express the fact that if all Sakura flowers look alike, in reality, they all have different sizes or slightly different colors and all together, they create something beautiful. The artist thus played with more than 5 kinds of processed gold, silver and metal powders to decorate this dial. Pictured here on a stainless steel case.
Hakose played with perspective on this design by depicting a close-up of a cherry blossom on the first plan, and other flowers in the background. Hakose played with different colors and powders with various roughness to decorate the dial. Each tiny flower is then unique and the overall result is lively. Pictured here in a rose gold case.
Available on Minase Webshop